South Ayrshire Health & Social Care Partnership - Care at Home
In August, we welcomed South Ayrshire and their Care at Home Services to Care Opinion!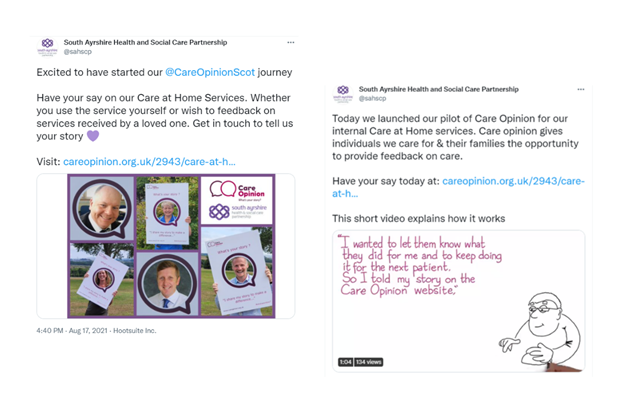 While the service is still early in their journey with Care Opinion, it continues to collect valuable feedback from their service users and have had stories viewed by over 113 people! They have 24 active members working with Care Opinion, with plans to increase the services involved, as well as staff receiving and responding to patient and service-user feedback.